This store requires javascript to be enabled for some features to work correctly.
ABOUT US
Rebound Store is a service for buying and selling authentic pre-owned items based in Brighton, East Sussex. We are an award winning vintage and pre-loved designer consignment store selling a variety of brands including; Chanel, Hermes, Louis Vuitton, Dior, Gucci, Isabel Marant, Ganni and more.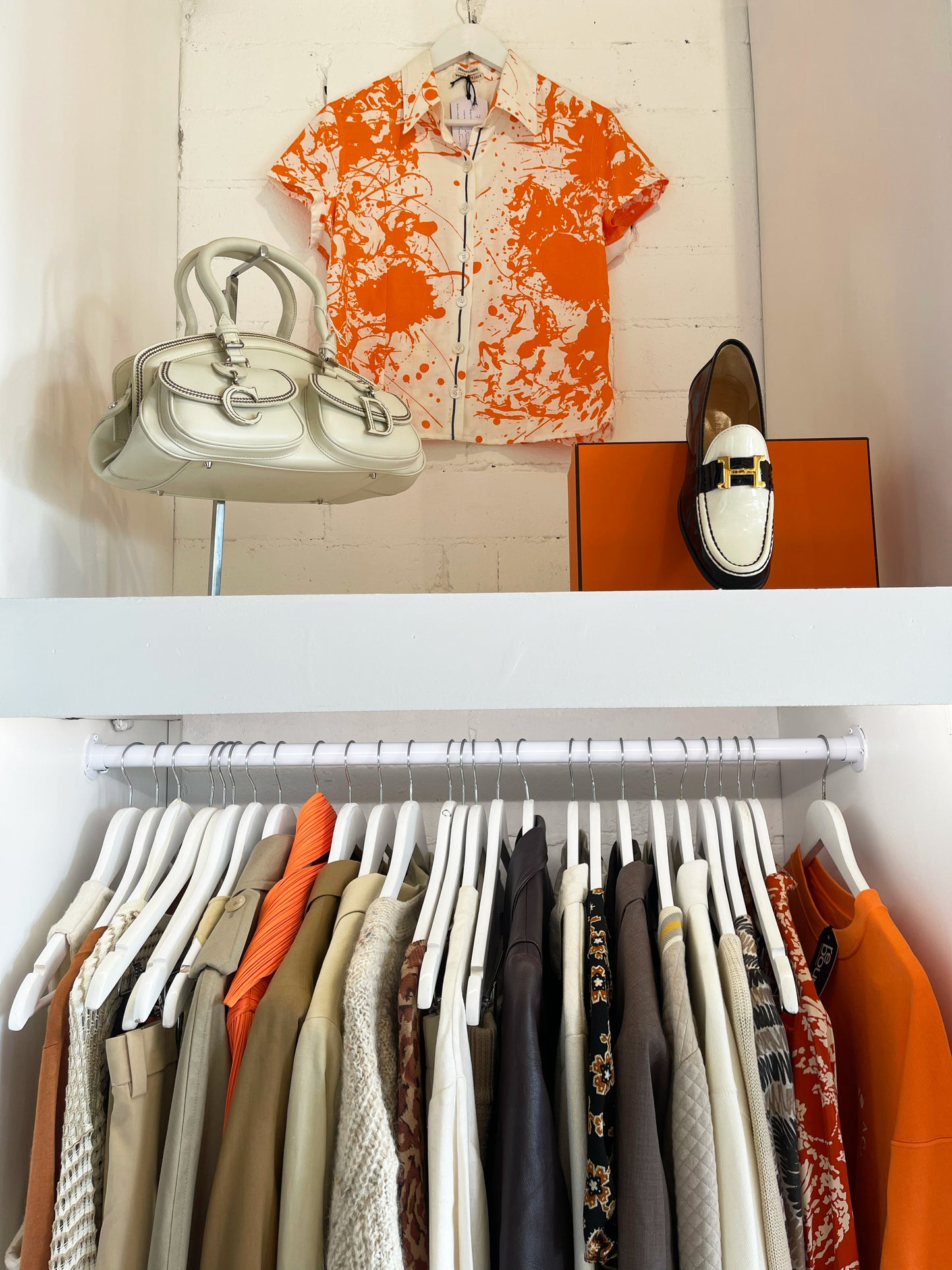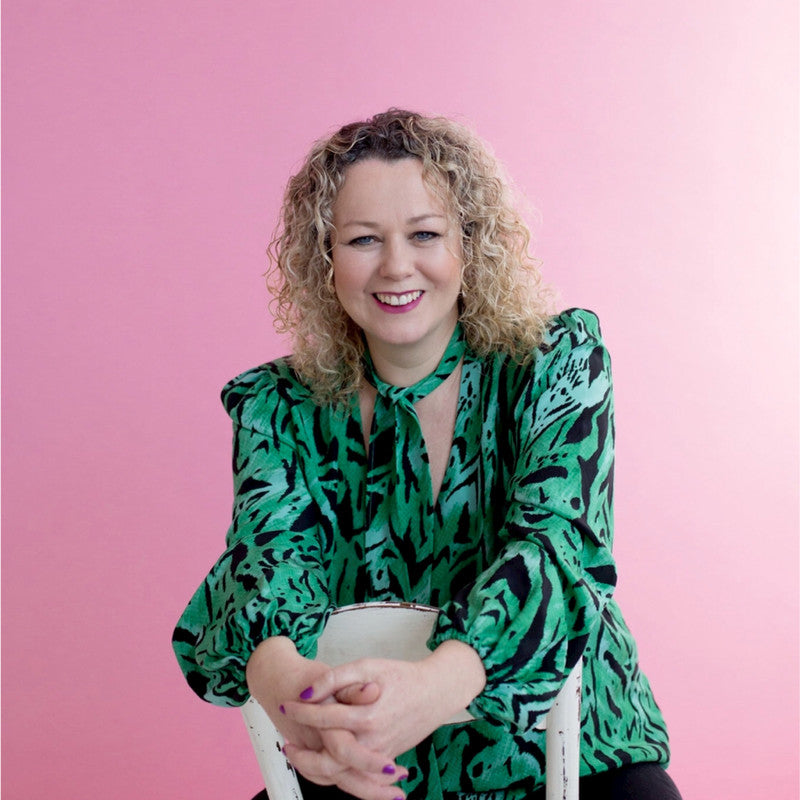 SIOBHAN TREWICK:

Founder and creator of Rebound Store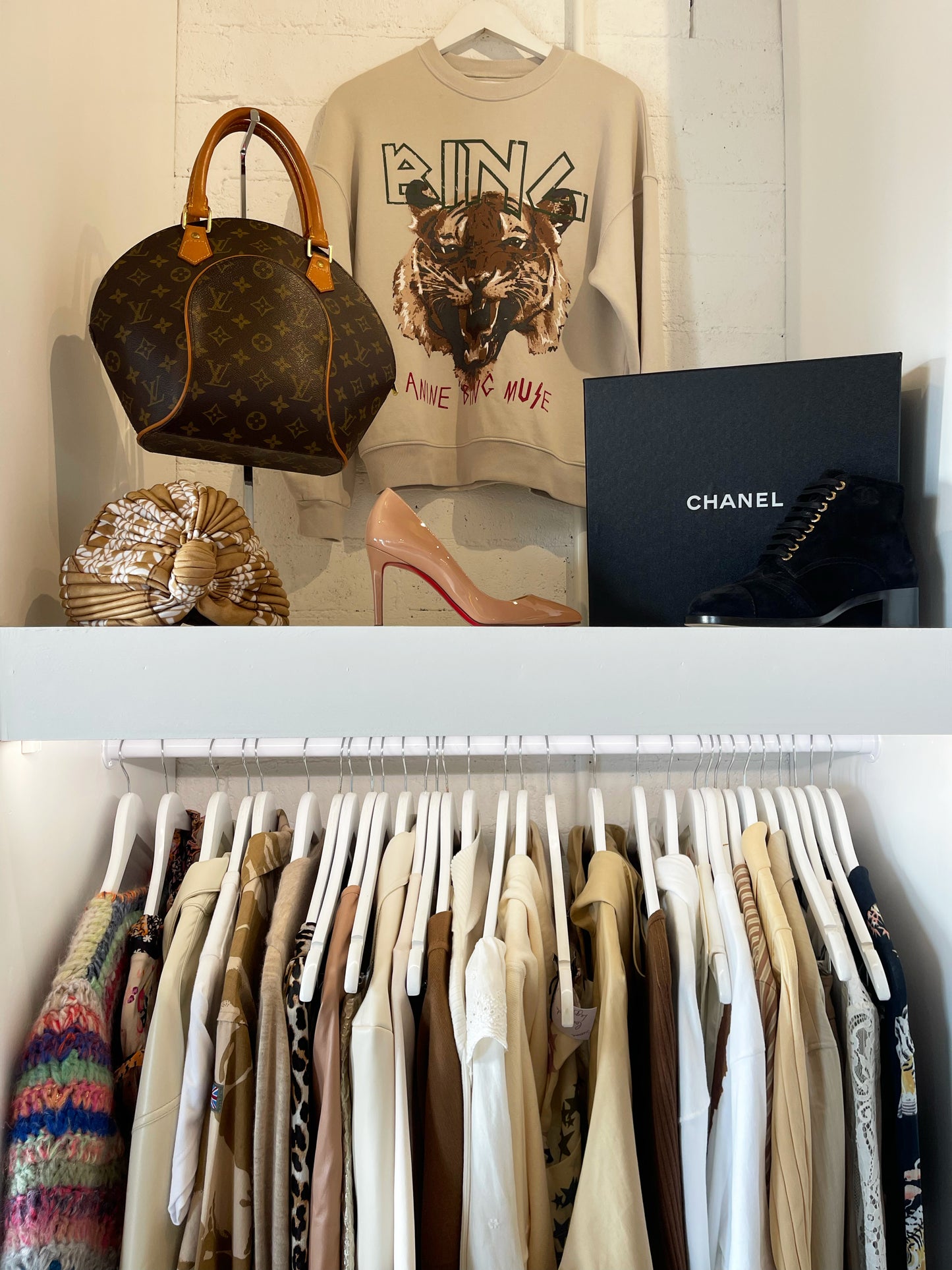 Welcome to Rebound, if you're in the area please stop by and visit us in Store; 97-99 Kings Road Arches
Brighton, BN1 2LN

Frequently asked questions
How do I guarantee authenticity?

Rebound Store only sells 100% authentic goods (we hate fakes!!) We also offer a satisfaction money back guarantee. Our knowledgeable team has over 20 years experience in the vintage and pre-loved luxury goods industry.
How can i sell through you?

To find out more on selling with us please visit 'Sell With Us'.
Do you ship worldwide?

Absolutely! Costs of postage may variy depending on where we are shipping to. For more infomation please visit 'shipping'.
What brands do you sell?

For more current pieces we focus on brands typically found on premium sites such as Net a Porter; Ganni, Isabel Marant, YSL, Raey etc. We also accept and source good super brands like; Chanel or Hermes, as well as high end vintage clothing.
Can i return items?

Yes, when ordering online you are able to return items. For further information on returns please read our 'Refuns Policy'.