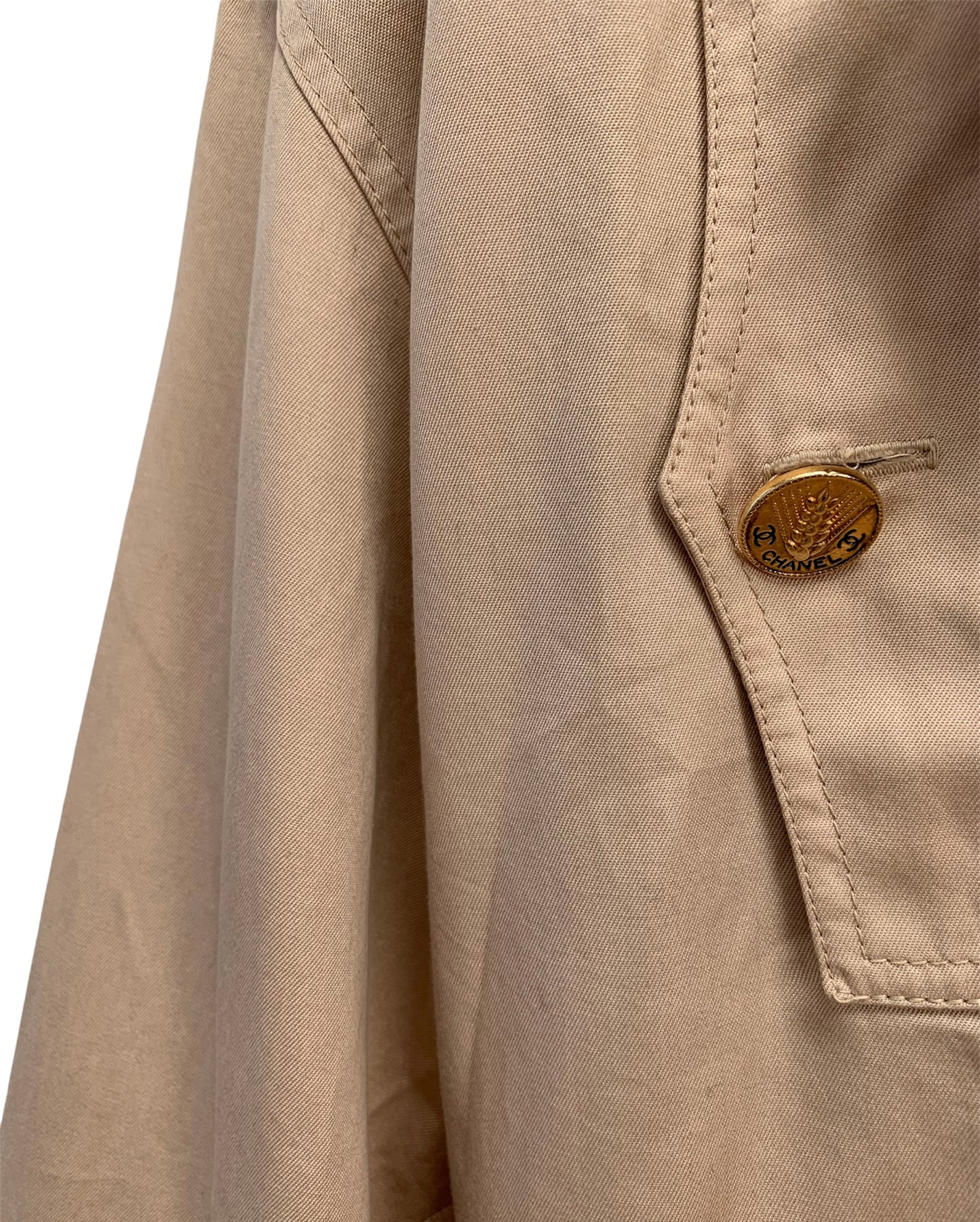 Chanel Jackets: Pockets & Labels
POCKETS:
Chanel's suits always included real pockets. Most jackets have four pockets, two breast pockets and two lower at the waist. These pockets were created for Mademoiselle's own practical needs – one pocket to hold her lipstick, one for her scissors, one for her cigarettes etc. 

Pocket details have varied depending on the year and season a jacket was made. The original Chanel jacket had two pockets but since then, designs have varied from two to four pockets and sometimes none at all. 

LABEL:
A Chanel jacket will always have a Chanel brand label sewn into its interior at center top. Over the decades the labels have changed. You can check from which year your jacket originates to see if it matches the label used by Chanel at that time.
Below the brand label, there should be a size and composition tag containing other valuable information about the jacket. This will tell you where the jacket has been produced - usually always France.
Any jackets made before 2010 will show the exact the year and collection.  Jackets from recent collections only contain the item's reference number. With this number you can contact the Chanel Boutique and they will be able to tell you  which collection the jacket is from.
Newer jackets  have another tag attached to the lining on the left side of the body. The information on this tag should correspond to the one in the neck. 
With vintage jackets it often occurs that the size and composition tag has been cut off. The tags on these older designs used to be quite big and to make wearing the jacket more comfortable.
Chanel works with European sizes. So the sizing on the label should mention a size in numbers, like 34-46 and not XS-XL.